As we head towards the New Year, it is good to take stock of your brand, your messaging and your current marketing efforts.
Here are 8 steps you should resolve to make progress on in December so you are well positioned for a dynamite 2014.
1.       Know your goals
What are you aiming to accomplish with your marketing in 2014? Build awareness? Generate leads? Collect email signups? Make sales conversions?
Any of these are valid goals. You just want to be sure that your messaging and tactics support your goals.
And set some measurable numbers for your goals.
2.       Build a 2014 marketing calendar
Once you've defined your goals, you should create a list of campaigns (targets, messages, offers) and get them scheduled on your marketing calendar.
The calendar can be as simple as an excel spreadsheet with dates.  Or if you use Outlook, create a Marketing calendar which can be shared.
3.       Refresh your website with new photos or content
Rebuildng a website is a big project. Perhaps you are planning that in 2014.
If that rebuild is not able to be high on your 2014 priority list, make some visual improvements to add freshness to your site.
Here are some manageable enhancements to consider:
Update select photos – ideally with recent, high quality recent images
Tell stories about your company (see tip #7)
Feature a new video (see tip #8)
Post valuable new content that is meaningful to your customers
Be sure your social media is current and engaging
4.       Know your website numbers
Do you have any idea how many people visit your site? And what they do there?
If you haven't already done so, you should set up Google Analytics right away to answer these questions. It is not hard to do. And the software is free.
And once you have the analytics you can consider how to optimize your site to support your goals.
5.       Social media: are you focused on right SM platforms?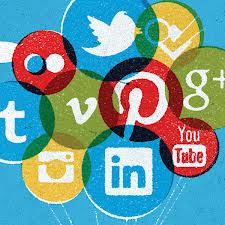 There are lots of social media sites. It is sometimes hard to know on which ones to focus your attention.
Here are some quick thoughts for B2B marketers:
Facebook- absolutely yes because of its massive scale
Linkedin- yes- particularly if you are selling services
Twitter- maybe-  if you have a decent content marketing strategy
Pinterest- maybe- if you are marketing (fashion) products
Youtube- yes-  if you have videos to showcase
I would skip Google +. There is only so many platforms you can take on.
6.       Embrace email marketing; be sure to use an email service provider
Despite the calls for its demise, email campaigns continue to generate very positive returns for marketers.
And given that social media is so public (lots of people see your posts), email has the advantage of being one-to-one (similar to a phone call or a letter). This "one-to-one" can be a plus.
But you must use an email service provider to keep compliant with the CAN-SPAM Act. I recommend Constant Contact. Check them out.
Looking for more articles on email marketing to get going? Check out this primer.
7.       Start or add to your blog
A big part of messaging is story telling.
A blog on your website is a great forum for you to tell stories about your products, your team member, or clients.
An advantage that a blog has over social media is that it is great for longer stories.
Here are a couple examples of strong blogs:
Aim to add to your blog monthly at first. Then ramp it up to biweekly.
8.       Create fun video with Animoto 
Videos don't need to be highly polished to be effective. Animoto lets marketers quickly and simply create decent videos with the use of templates and a library of music. Here is a fun video created by sales firm Just Got 2 Have It.
Make a New Year's video for your company. It won't take you more than a few hours.
2014 can be a big year for your company. To get the year moving quickly out of the gates, invest in these 8 marketing practices to see big returns.
Want to discuss your marketing for 2014? Shoot me an email at jeremy@aptusdigital.com.