E‑Commerce trans­ac­tions are boom­ing. Busi­ness-to-Con­sumer (B2C) online sales in the Unit­ed States hit 13% of total retail sales in 2017 (that's $453 bil­lion) 2017 was the fastest growth since 2011. And Busi­ness-to-Busi­ness (B2B) sales are even more devel­oped.
What are you doing to dri­ve your online busi­ness? Are you posi­tion­ing your busi­ness to sell in this new era?
Jere­my Hirsch has deep expe­ri­ence in defin­ing strat­e­gy and lead­ing efforts to max­i­mize leads, con­ver­sions and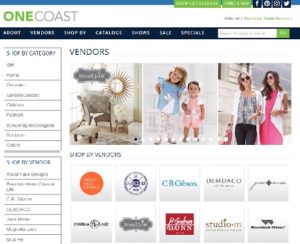 sales.
Jere­my and a small team built the lead­ing mul­ti-line whole­sale web­site in the gift and home accents mar­kets. We took the online

B2B

sales to over $10 mil­lion in a few years.
Jere­my man­aged Genco's

B2B

and

B2C

web­sites plus Ama­zon and eBay chan­nels (Gen­co became part of FedEx in 2016). The annu­al online sales were 8 fig­ures.
Jere­my helped define and roll­out the orig­i­nal ver­sion of this

B2C

gift web­site: httpss://www.ooly.com/
Jere­my recent­ly led online efforts to grow con­ver­sions and sales with a lead­ing pack­ag­ing com­pa­ny.
Aptus Dig­i­tal employs a num­ber of best prac­tices to dri­ve traf­fic to a site. Once the cus­tomers are on the site, there are a num­ber of tech­niques to max­i­mize the like­li­hood of check­out or a return at a lat­er date.
Aptus Dig­i­tal can help your busi­ness put togeth­er a strong plan for your E‑Commerce strat­e­gy.