Buy­ers have flipped the sell­ing process on its head.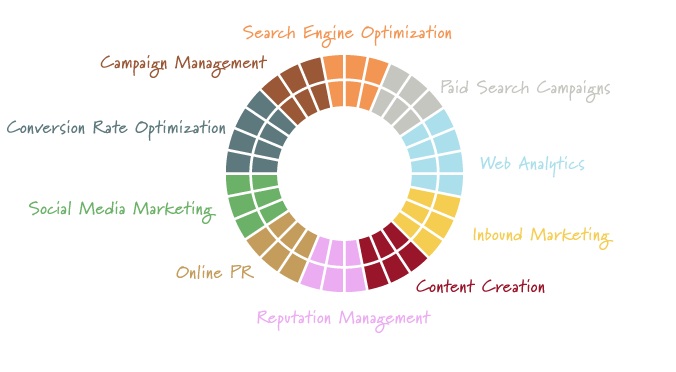 Giv­en all of the infor­ma­tion on the inter­net, a buy­er now has the data and tools to iden­ti­fy the best prod­uct to solve his/her prob­lem, reviews of how well the prod­uct works, and the least expen­sive way to buy it.
It is more impor­tant than ever for your com­pa­ny to present itself on search pages where these buy­ers are look­ing for solu­tions. This is the heart of search mar­ket­ing.
There are typ­i­cal­ly two major types of search mar­ket­ing:
1. Organ­ic search (SEO) is where a busi­ness­es builds its web con­tent to opti­mize its posi­tion in the non-paid search results. This is a key long term strat­e­gy that busi­ness­es should invest in.
2. Pay per click (PPC) is where mar­keters invest in plac­ing ads on spe­cif­ic key words. This is a good approach for short term leads. Google Adwords is the leader in this approach.
Does search mar­ket­ing work?
Con­sid­er this:
Google has grown to be a mas­sive com­pa­ny (over $75 bil­lion in sales) dri­ven by its Ad Words pro­gram
It is esti­mat­ed that busi­ness­es gen­er­ate $3–4 in rev­enue for every $1 invest­ed in search mar­ket­ing. That's a great

ROI

.
Aptus Dig­i­tal can help you pull togeth­er a Search Mar­ket­ing strat­e­gy for suc­cess.