Shows are wind­ing down, and we are now arriv­ing back at our offices with (hope­ful­ly) stacks of orders and leads.
The ques­tion we need to ask is: what should we be doing to keep sales momen­tum going from the shows?
As the VP of Mar­ket­ing for 9 years for the largest gift/home sales agency, I have spent a lot of time reflect­ing on this ques­tion.
Here are 3 tips to employ to max­i­mize your sales from the win­ter shows (includ­ing post- show sales)
1. Send your customers a "Show Top Seller" list
We all love lists. I like the ubiq­ui­tous year-end rank­ings of "Top Movies of the Year." My 9‑year son loves to Google search phras­es like "best soc­cer goals ever." And buy­ers love to see what's sell­ing best. So com­bine the two to cre­ate your line's Top Sell­er list.
Here are the steps:
Go into your back end sys­tem and pull out the top sell­ing sku's
Orga­nize them so it is easy for your cus­tomers to fol­low (for exam­ple, com­bine mul­ti­ple sku's of dif­fer­ent col­ors or sizes into a sin­gle line item).
Cre­ate a focused email that fea­tures the Top Sell­ers. Post on Face­book and Twit­ter as well.
Ide­al­ly you'll cre­ate a web­site land­ing page with the sku's list­ed in descend­ing order. Or you can cre­ate a

PDF

of the Top Sell­ers and post on your site as the land­ing page.
Have a clear Call to Action like "order online now" or "call your rep"
And to whom do you send this email?
Cer­tain­ly the retail­ers who did not make it to shows this win­ter. They like­ly have not seen any of your new prod­ucts. Make the call to action here to "sched­ule an appoint­ment with your rep today."
Also, send a slight­ly dif­fer­ent email to those who already pur­chased at mar­ket. These cus­tomers almost cer­tain­ly did not buy all your Top Sell­ers. But are prob­a­bly inter­est­ed in what they may have missed. Offer them this oppor­tu­ni­ty to fill in what they missed.
Aim to get this email out by ear­ly Feb­ru­ary to keep the momen­tum going from the shows.
2. Feature your new collections in a fun video
What's a bet­ter way to tell your sto­ry of this season's newest prod­ucts than with a fun video?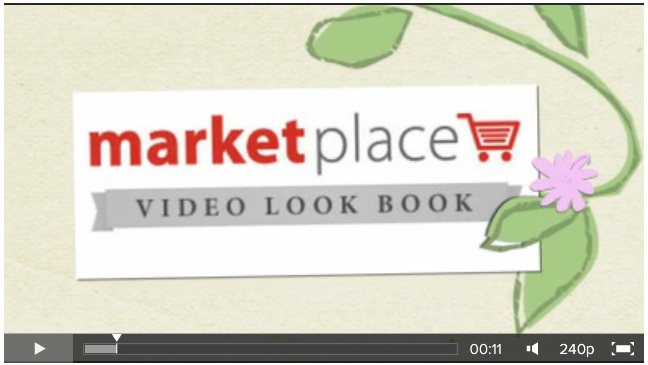 It can be a chal­lenge to cre­ate the video before mar­ket (when it is crazy-busy with show prep), but now your team like­ly has a bit more time to cre­ate one.
And here's the great news- it can be fast and inex­pen­sive to build a decent video.
At SnapRe­tail, we cre­at­ed this video (to left) with Ani­mo­to soft­ware in a few hours.
It is as sim­ple as insert­ing images of your prod­ucts into an exist­ing Ani­mo­to video tem­plate; then you add some cus­tom text and audio from Animoto's library.
Once you have com­plet­ed your video (keep it under 2 min­utes; 1 minute is even bet­ter), you'll want to be sure your cus­tomers and prospects see your newest prod­ucts in the video.
Here are some good ways to get your video seen:
Post on your web­site (and when you have a few videos, cre­ate a com­pa­ny youtube chan­nel)
Cir­cu­late a link to your video via email
Post it on your social media sites (Face­book, Pin­ter­est, Twit­ter, youtube)
For com­pa­nies who want to invest more in cus­tom videos, you'll want to do some­thing like this video from Alexas Angels.
3. Help your reps connect with your new prospects
Let's say you col­lect 1000 new leads at the shows.
Your reps may or may not have met the prospec­tive buy­ers at mar­ket; either way all buy­ers should get fol­low-up emails from the shows.
Send the prospec­tive buy­ers an email that:
Thanks them for vis­it­ing you at the show (be spe­cif­ic, say the "Atlanta" show in email copy)
High­lights your newest prod­ucts (include a link to your Top Sell­ers and a video) and why retail­ers were excit­ed about your line at mar­ket
Offers them a spe­cial lim­it­ed-time offer if they try your line for Spring
And, here is an impor­tant point: be sure to send each email "from" her spe­cif­ic rep and include her con­tact info in the email. See exam­ple.
Why per­son­al­ize the emails from each rep?
The open and response rates from buy­ers are 2 to 4 times high­er than when you send it from your com­pa­ny. Why? It is sim­ple; buy­ers rec­og­nize their reps.
The reps love the emails as well. You will build a lot of good will with the reps when you do this.
You might think this is a huge amount of work to per­son­al­ize the emails. Actu­al­ly, it can be done in a fair­ly fast, auto­mat­ed way.
If you have ques­tions about any­thing here, shoot me an email or give me a call.
Have a suc­cess­ful post-show sea­son!
Jere­my