Pleasant Postal Moments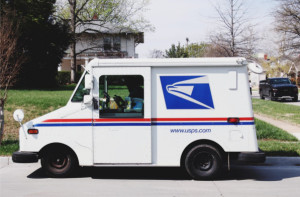 "The Mail Moment" is the feel­ing that over­comes con­sumers when they receive their dai­ly mail. A 2016 study con­duct­ed by the Unit­ed States Postal Ser­vice com­pared the behav­iors of Mil­len­ni­als and Baby-Boomers when it comes to receiv­ing mail, sort­ing through mail, and man­ag­ing bills deliv­ered by mail. Regard­less of age, near­ly all con­sumers check their mail­box each day at the first avail­able oppor­tu­ni­ty. For busi­ness­es, this means that send­ing con­tent "the old fash­ioned way" may receive high­er open and recall rates than pro­mo­tion­al email blasts.
Make Customers Feel Valued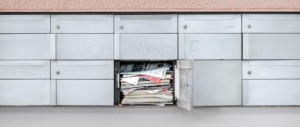 Con­sid­er the Mil­len­ni­al mar­ket as a new audi­ence to set your sights on when it comes to direct mail­ing. This demo­graph­ic is high­ly accus­tomed to com­pa­nies send­ing email after email to adver­tise their next sale or intro­duce a new prod­uct. How­ev­er, receiv­ing offers right to their doorstep can make Mil­len­ni­als feel more con­nect­ed to a brand. Send pro­mo­tion­al mate­r­i­al via mail to cre­ate a more per­son­al rela­tion­ship between your com­pa­ny and its cus­tomers.
Compete with Packaging

Con­trary to pop­u­lar belief, Mil­len­ni­als love mail. In fact, young con­sumers are large­ly respon­si­ble for the recent boom in month­ly sub­scrip­tion box­es like Ipsy, Graze, and Run­ner Crate. Using chunky, tex­tured paper and envelopes will help your piece com­pete with the trendy sub­scrip­tion craze, even dur­ing the busiest times of the year. Mil­len­ni­als tend to keep their eyes open for the pack­ages they ordered online. Use this to your advan­tage by send­ing a dynam­ic piece that will instant­ly cap­ture their atten­tion when it appears in their mail­box.
Don't miss out on con­nect­ing with new audi­ences who are will­ing to engage with your com­pa­ny. Use the Mail Moment to get prospects excit­ed about your brand — they may even begin look­ing for­ward to receiv­ing your cre­ative pieces on a reg­u­lar­ly!
Reprint­ed from the Blog of Print Tech.