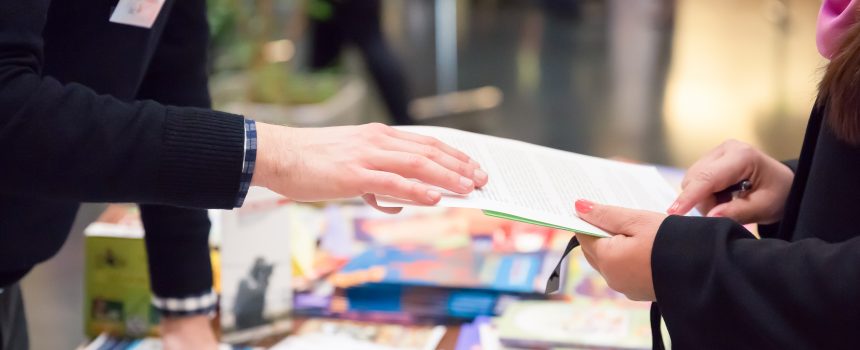 As time goes on, more peo­ple have cho­sen to gath­er their infor­ma­tion from online resources rather than print­ed mate­ri­als. You might be com­pelled to believe that this means print is not as impor­tant, but this is not the case.
As mar­keters we debate if dig­i­tal media is more impor­tant than tra­di­tion­al print. Should you choose to fun­nel your mar­ket­ing funds towards bill­boards, brochures and busi­ness cards? Is that mon­ey bet­ter off being used for online ads, social media posts and email mar­ket­ing?
The truth is you should be using a com­bi­na­tion of both!
Printing Is Important
Print­ed mate­ri­als are valu­able because they're tac­tile items. Banks offer brochures and pam­phlets describ­ing their ser­vices for the clients to use if they for­get any of the infor­ma­tion dis­cussed dur­ing appoint­ments. Stu­dents con­tin­ue to use paper copies of notes to help them study online doc­u­ments. These exam­ples show that peo­ple tend to remem­ber infor­ma­tion if they can hold it in their hands.
Rack cards, direct mail­ers and fly­ers can help peo­ple remem­ber your company's offer­ings and ser­vices. Busi­ness­es use print­ed sig­nage for sales or spe­cials to help cus­tomers eas­i­ly iden­ti­fy the costs of items and where they're locat­ed.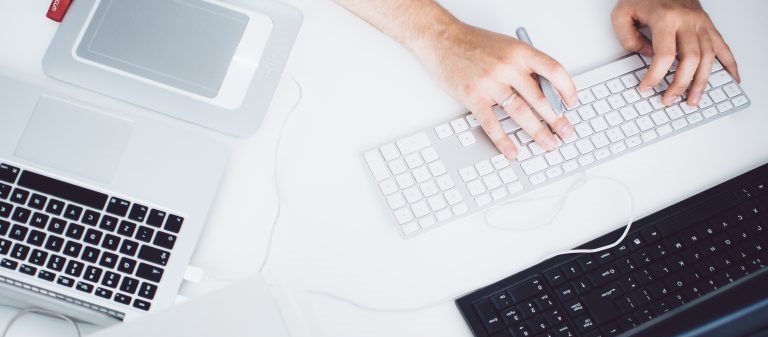 Connecting Print and Digital
It is impor­tant to make sure your print­ed mate­ri­als tie back to your dig­i­tal chan­nels. This means the URL to your company's web­site should be list­ed on print­ed mate­ri­als for easy search­ing. The same can be said for any social media chan­nels, mak­ing it easy for any­one to stay con­nect­ed with your com­pa­ny.
An exam­ple of this in a store that could include; coupon hand­outs with receipts, that also have a code usable for online pur­chas­es. That means you can con­vert an in-store pur­chase into an online oppor­tu­ni­ty.
Printing for Multiple Purposes
In a pro­fes­sion­al set­ting, busi­ness cards are still an indus­try stan­dard to bring with you when attend­ing meet­ings or net­work­ing events. That small print­ed rec­tan­gle is still your key to build­ing rela­tion­ships, get­ting peo­ple to rec­og­nize your com­pa­ny, vis­it your web­site or even view your e‑portfolio.
Over­all, the best prac­tice for mar­ket­ing is to cap­i­tal­ize on the meth­ods that work best accord­ing to your indus­try. Instead of strict­ly using dig­i­tal or tra­di­tion­al print adver­tis­ing, it is bet­ter to com­bine the two. As a retail store, you may use dig­i­tal plat­forms to noti­fy prospec­tive cus­tomers that a sale will be hap­pen­ing soon, then use print media to include spe­cial coupons and adver­tis­ing on cus­tomers receipts so they'll return to your store for future pur­chas­es.
Choos­ing how to allot your mar­ket­ing bud­get between the two cat­e­gories of adver­tis­ing depends on your tar­get demo­graph­ic. Don't dis­miss print media to pub­lish your mes­sag­ing. Our lives are so sat­u­rat­ed with dig­i­tal con­tent that print is actu­al­ly a great way to make your busi­ness stand out!