One of the fun parts of my job is work­ing on brand­ing and new com­pa­ny logos.
There is a lot that goes into brand­ing. While many com­po­nents of brand­ing are not explic­it­ly visu­al (think posi­tion­ing), a company's logo is very vis­i­ble. It is hang­ing out there for every­one to adore or abuse.
I have cer­tain­ly been part of cre­at­ing some great logos, as well as some more for­get­table ones.
But let's have fun. Here are some of the logos I have come across that are more than for­get­table – they are down­right awful.
1. Kids Exchange
Some­times a lack of punc­tu­a­tion can be a prob­lem.

2. Locum, a Swedish real estate company
Lan­guage can be a bar­ri­er. This logo does not trans­late well across the Atlantic.

3. State of Vermont
Gov­ern­ments are noto­ri­ous­ly bad with logos (think: the postal ser­vice). I am not sure what the design­er of this logo was think­ing.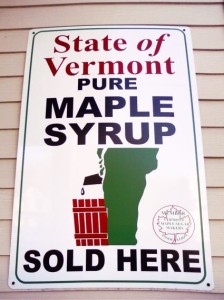 4. Sunrise Sushi
The con­cept is a sun ris­ing behind a Japan­ese tea house. But when these two images are pulled togeth­er in a poor­ly designed logo, one groans.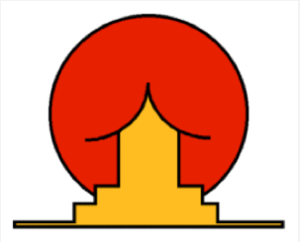 5. 2012 London Olympic Games
Opin­ions were mixed here. Many were unim­pressed with this logo that cost over $500,000 to devel­op.
Crit­ics claimed the logo depicts the Simp­sons involved in inap­pro­pri­ate behav­ior (can you see the out­line of Lisa?). Some saw a swasti­ka.
And even Iran was unhap­py and threat­ened to boy­cott the 2012 Games because they claimed the logo spelled Zion.
Now on the flip side… there are companies doing good redesigns of older logos. Here are a few technology-based companies that had nice improvements.
1. Motorola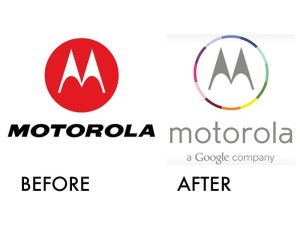 Google pur­chased Motoro­la for $13 bil­lion a cou­ple years ago. The search giant suc­cess­ful­ly main­tained Motorola's con­nec­tion to its past with the styl­ized M while weav­ing in Google's col­or­ful pres­ence. Nice­ly done. Note: Google recent­ly sold Motoro­la to Leno­vo, so you won't see this logo for much longer.
2. Spotify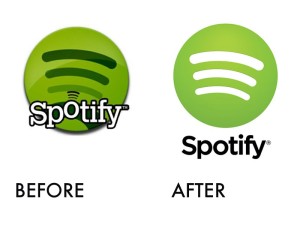 Spotify's old logo was goofy (per­haps delib­er­ate­ly so). Their new san serif logo is clean but still has some of the fun ele­ments of the old logo.
3. SnapRetail
And from my own per­son­al files, here is a logo we evolved at SnapRe­tail over a cou­ple years.
Our first logo was bold and "snap­py" with its bright red col­or and move­ment over the "s."
The 2nd ver­sion was more refined, had rich­er col­ors, and a stur­dier feel. It feels like a more estab­lished com­pa­ny.

Com­pa­ny logos can be a lot of fun to work on. But keep your eyes open for design mis­steps that can sink your brand­ing.
I want to cred­it Busi­ness Insid­er for high­light­ing many of these logos.