Don't Miss Investing in These Key Marketing Areas

As the weeks slide by in Decem­ber, you are like­ly (hope­ful­ly!) plan­ning your major ini­tia­tives to make 2013 a big suc­cess.
Here's a list of 4 focus areas that you should con­sid­er invest­ing in for 2013.
Why invest in these? Because when they are done right, they will enable you to con­nect with your cus­tomers, boost your sales, and strength­en your brand.
I will detail two of the areas in today's post. And pro­vide specifics for the rest in my next post.
1. Keep investing in your email marketing

Email has been writ­ten off for years as a dying mar­ket­ing vehi­cle, yet most of us still spend hours each week por­ing over our email accounts. Our inbox­es con­tin­ue to be the major place where most of us con­sis­tent­ly receive our mes­sages- both work-relat­ed and per­son­al.
And savvy mar­keters still know that email is a very cost-effec­tive way to mes­sage to their cus­tomers. In fact, the Direct Mar­ket­ing Asso­ci­a­tion recent­ly found that each dol­lar invest­ed in email mar­ket­ing returned $40 in ben­e­fits. That is 4 times the return on mobile mar­ket­ing — 2012's hot mar­ket­ing area. For more details on this study, click here.
So, where should you invest for email mar­ket­ing in 2013? Fol­low these key steps:
A. Keep your 'house' email list current and growing
You own your house email list, so send­ing emails cost very lit­tle and return big results. Your house list is where you should focus.
But you'll want to con­tin­ue to clean and update your house list with cur­rent info (emails, first names, pref­er­ences). How do you get this done? I rec­om­mend you hire a detail-ori­ent­ed part-timer (per­haps a col­lege stu­dent) to focus on it a few hours per week.
Be sure to focus on grow­ing your list. You'll want to cre­ate an appeal­ing cus­tomer email signup pro­gram for which cus­tomers will eager­ly pro­vide their emails. Your team can­not aim to col­lect emails like the old Radio Shack reg­is­ter ques­tion: "I need your email to enter this trans­ac­tion. What is your address?" Rather, you need to give your cus­tomers some­thing they val­ue in exchange for their email. Per­haps you only pre-announce your spe­cial offers through email — giv­ing your email read­ers ear­ly notice.
B. Target your emails as much as possible, making your content relevant and valuable to the recipients
You'll keep your cus­tomers most engaged when you send them emails of inter­est to them.
There are lots of ways to seg­ment your data­base: by prod­uct pur­chased, by show vis­it­ed, by store loca­tion, or by top­ic of inter­est like trends or busi­ness advice. You can get lots of this data from your order man­age­ment sys­tem. Once you have these seg­ments, you can effec­tive­ly tar­get your con­tent to the right audi­ence.
This might sound daunt­ing, but you should start small. Per­haps start with a few prod­uct cat­e­gories or show loca­tions. You'll see your email met­rics improve nice­ly.
C. Work to reengage those recipients who are not opening your emails
Don't give up on the cus­tomers or prospects who don't open your emails.

They just need some love. Cre­ate a sep­a­rate group of inac­tive cus­tomers and pro­vide them with some­thing spe­cial to keep them con­nect­ed. Net­flix will do this with me when I have not sub­scribed or opened their emails in a while. For more details on reen­gage­ment cam­paigns, view this arti­cle.
D. Test different designs and subject lines; adjust to improve
I am always amazed by the designs or copy that res­onates best with recip­i­ents. Don't ever assume your gut is right; test it out.
The Oba­ma cam­paign got a lot of press about its effec­tive use of test­ing sub­ject lines. Check out this arti­cle to read more.
It is not too hard or time-con­sum­ing to do an A/B test. It is as easy as doing 2 ver­sions of the email and then ran­dom­ly split­ting a sub­set of your list into two groups — those who receive either ver­sion A and those who get ver­sion B. The ver­sion that does bet­ter is the one you want to send to your full tar­get list.
Your 2013 email results will ben­e­fit from such test­ing.
2. You have lots of social media options; focus more attention on these two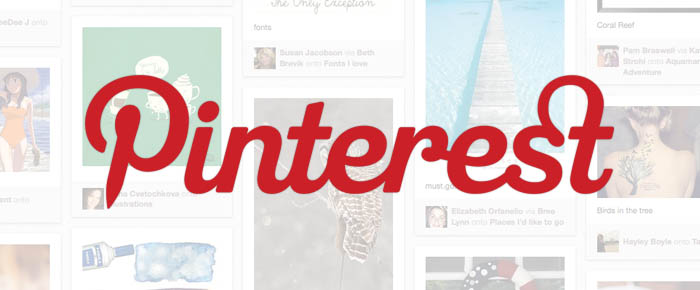 The two biggest social media work­hors­es are Face­book (it was in the news a ton in 2012 with its stock IPO) and Twit­ter. I am a fan of these social media sites (you can view my pages by click­ing in top right of this page) .
But I would encour­age you, who are like­ly B2B mar­keters, to focus more on Pin­ter­est and Linkedin for 2013.

Pinterest
Pin­ter­est is heav­i­ly used by women (80% of its active users are female). So the gift/home indus­try, which is visu­al and prod­uct-focused, is ide­al for Pin­ter­est users. This social media app is per­fect as it allows users (buy­ers or con­sumers) to iden­ti­fy, share and buy prod­ucts they love. Your prod­ucts are being "pinned" (shared) by thou­sands of con­nect­ed users.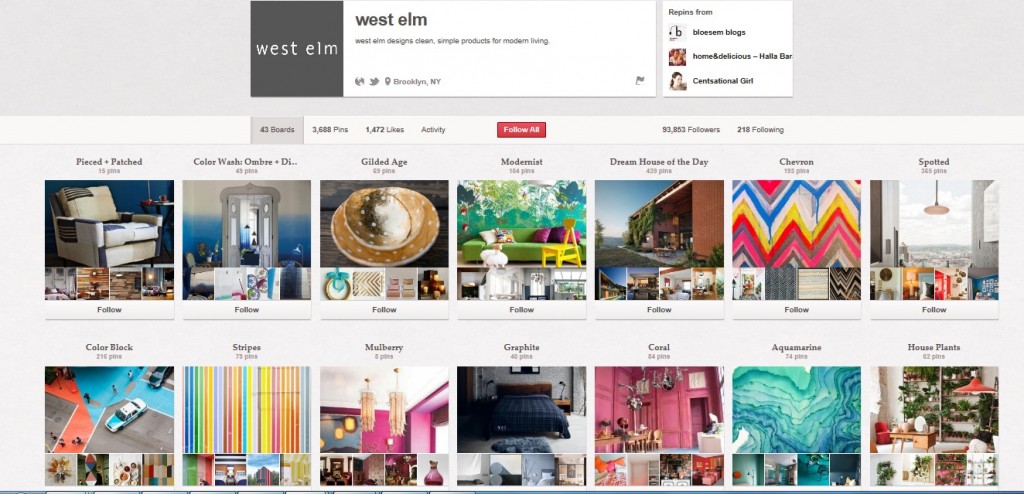 And if you want to dri­ve more traf­fic to your web­site (who doesn't?), Pin­ter­est is great. Even with 11 mil­lion total active users, Pin­ter­est dri­ves more web traf­fic than LinkedIn, Google+ and YouTube com­bined. In fact, the only social media site dri­ving more traf­fic than Pin­ter­est is Face­book (with 900 mil­lion active users).
Check out these brands that employ Pin­ter­est well:
So what should you do? I rec­om­mend you spend some time on devel­op­ing your Pin­ter­est page and adding a 'Pin It' but­ton on your site so your cus­tomers cans eas­i­ly share your prod­ucts. Want to know more? Here is a nice article/podcast on Pin­ter­est.

Linkedin
And among social media sites, Linkedin is a clear "best bet" in my book for B2B mar­keters.
Linkedin's pen­e­tra­tion in the busi­ness world is unpar­al­leled. If you are look­ing to fig­ure out "who knows whom," there is no bet­ter tool (sor­ry Dun & Brad­street and Hoover's; your days of being the "go-to" B2B data source are wan­ing).
Sell­ing: So the next time you are look­ing for a way to "con­nect in" to that prized account, espe­cial­ly for large accounts, Linkedin is the way to go. You can search for employ­ees in key posi­tions at that com­pa­ny. And, most impor­tantly, you can iden­ti­fy who in your net­work knows these key peo­ple and can make an intro­duc­tion.
Recruit­ing: And when you are recruit­ing your next team mem­ber, you'll want to start your search on Linkedin. Look for can­di­dates with spe­cif­ic skills, titles and attrib­ut­es like their city of res­i­dence and rela­tion­ships. For exam­ple, you can like­ly find a list for all "prod­uct design­ers for gifts" in the state of Alaba­ma.
And inter­est­ed can­di­dates will be look­ing at your com­pa­ny, so you'll also want to have a page for your com­pa­ny that high­lights who works there and what makes it spe­cial.
Both Pin­ter­est and Linkedin are free for most activ­i­ties. Linkedin charges for pre­mi­um search­es and recruit­ing.
That's it for Focus Areas 1 and 2. Give some thought to how you can apply them to your busi­ness. If you have ques­tions, please add them as a com­ment to this post. Or you can con­tact me direct­ly.
Be sure to check back next week to read more about videos and oth­er ways to make your cus­tomers bet­ter busi­ness peo­ple. Here is the link to Focus Areas #3 and #4.