Don't Miss Investing in These Key Marketing Areas

As the weeks slide by in December, you are likely (hopefully!) planning your major initiatives to make 2013 a big success.
Here's a list of 4 focus areas that you should consider investing in for 2013.
Why invest in these? Because when they are done right, they will enable you to connect with your customers, boost your sales, and strengthen your brand.
I will detail two of the areas in today's post. And provide specifics for the rest in my next post.
1. Keep investing in your email marketing

Email has been written off for years as a dying marketing vehicle, yet most of us still spend hours each week poring over our email accounts. Our inboxes continue to be the major place where most of us consistently receive our messages- both work-related and personal.
And savvy marketers still know that email is a very cost-effective way to message to their customers. In fact, the Direct Marketing Association recently found that each dollar invested in email marketing returned $40 in benefits. That is 4 times the return on mobile marketing – 2012's hot marketing area. For more details on this study, click here.
So, where should you invest for email marketing in 2013? Follow these key steps:
A. Keep your 'house' email list current and growing
You own your house email list, so sending emails cost very little and return big results. Your house list is where you should focus.
But you'll want to continue to clean and update your house list with current info (emails, first names, preferences). How do you get this done? I recommend you hire a detail-oriented part-timer (perhaps a college student) to focus on it a few hours per week.
Be sure to focus on growing your list. You'll want to create an appealing customer email signup program for which customers will eagerly provide their emails. Your team cannot aim to collect emails like the old Radio Shack register question: "I need your email to enter this transaction. What is your address?" Rather, you need to give your customers something they value in exchange for their email.  Perhaps you only pre-announce your special offers through email – giving your email readers early notice.
B. Target your emails as much as possible, making your content relevant and valuable to the recipients
You'll keep your customers most engaged when you send them emails of interest to them.
There are lots of ways to segment your database: by product purchased, by show visited, by store location, or by topic of interest like trends or business advice. You can get lots of this data from your order management system. Once you have these segments, you can effectively target your content to the right audience.
This might sound daunting, but you should start small. Perhaps start with a few product categories or show locations. You'll see your email metrics improve nicely.
C. Work to reengage those recipients who are not opening your emails
Don't give up on the customers or prospects who don't open your emails.

They just need some love. Create a separate group of inactive customers and provide them with something special to keep them connected. Netflix will do this with me when I have not subscribed or opened their emails in a while. For more details on reengagement campaigns, view this article.
D. Test different designs and subject lines; adjust to improve
I am always amazed by the designs or copy that resonates best with recipients. Don't ever assume your gut is right; test it out.
The Obama campaign got a lot of press about its effective use of testing subject lines. Check out this article to read more.
It is not too hard or time-consuming to do an A/B test. It is as easy as doing 2 versions of the email and then randomly splitting a subset of your list into two groups  – those who receive either version A and those who get version B.  The version that does better is the one you want to send to your full target list.
Your 2013 email results will benefit from such testing.
2. You have lots of social media options; focus more attention on these two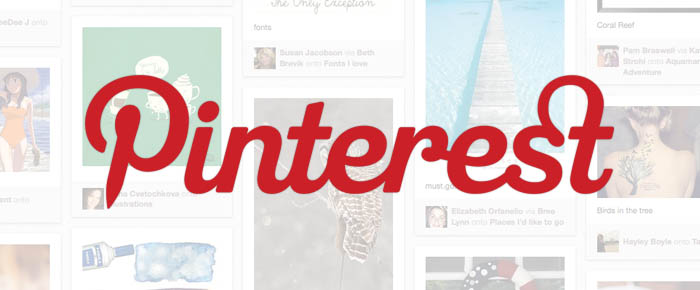 The two biggest social media workhorses are Facebook  (it was in the news a ton in 2012 with its stock IPO) and Twitter. I am a fan of these social media sites (you can view my pages by clicking in top right of this page) .
But I would encourage you, who are likely B2B marketers, to focus more on Pinterest and Linkedin for 2013.

Pinterest
Pinterest is heavily used by women (80% of its active users are female). So the gift/home industry, which is visual and product-focused, is ideal for Pinterest users. This social media app is perfect as it allows users (buyers or consumers) to identify, share and buy products they love. Your products are being "pinned" (shared) by thousands of connected users.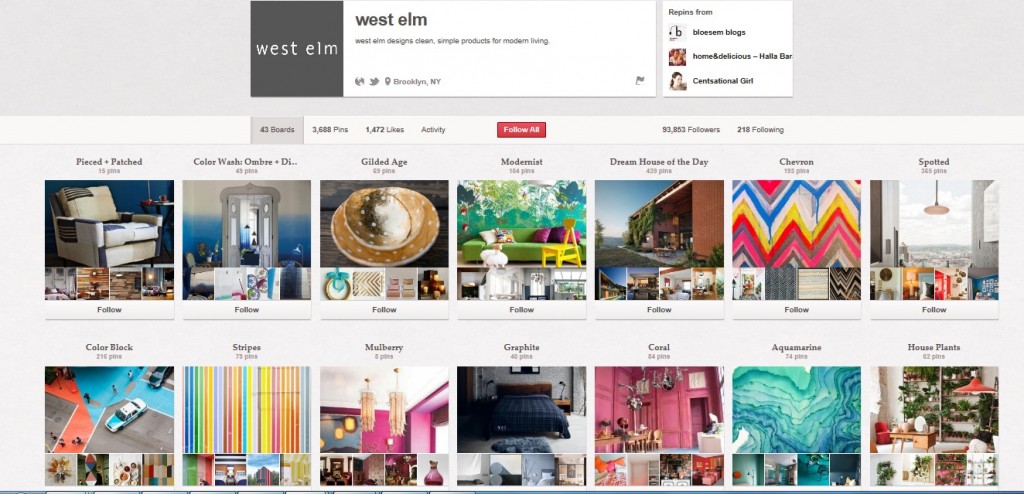 And if you want to drive more traffic to your website (who doesn't?), Pinterest is great. Even with 11 million total active users, Pinterest drives more web traffic than LinkedIn, Google+ and YouTube combined. In fact, the only social media site driving more traffic than Pinterest is Facebook (with 900 million active users).
Check out these brands that employ Pinterest well:
So what should you do? I recommend you spend some time on developing your Pinterest page and adding a 'Pin It' button on your site so your customers cans easily share your products. Want to know more? Here is a nice article/podcast on Pinterest.

  Linkedin
And among social media sites, Linkedin is a clear "best bet" in my book for B2B marketers.
Linkedin's penetration in the business world is unparalleled. If you are looking to figure out "who knows whom," there is no better tool (sorry Dun & Bradstreet and Hoover's; your days of being the "go-to" B2B data source are waning).
Selling: So the next time you are looking for a way to "connect in" to that prized account, especially for large accounts, Linkedin is the way to go. You can search for employees in key positions at that company. And, most impor­tantly, you can identify who in your network knows these key peo­ple and can make an introduction.
Recruiting: And when you are recruiting your next team member, you'll want to start your search on Linkedin. Look for candidates with specific skills, titles and attributes like their city of residence and relationships. For example, you can likely find a list for all "product designers for  gifts" in the state of Alabama.
And interested candidates will be looking at your company, so you'll also want to have a page for your company that highlights who works there and what makes it special.
Both Pinterest and Linkedin are free for most activities. Linkedin charges for premium searches and recruiting.
That's it for Focus Areas 1 and 2. Give some thought to how you can apply them to your business. If you have questions, please add them as a comment to this post. Or you can contact me directly.
Be sure to check back next week to read more about videos and other ways to make your customers better business people. Here is the link to Focus Areas #3 and #4.