Email mar­ket­ing like­ly plays a role in your mar­ket­ing. It con­tin­ues to be high­ly effec­tive in terms of its reach and low cost.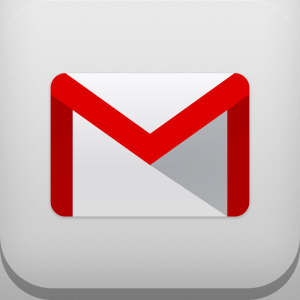 Google has made a major change with the way it presents mail to its 425 mil­lion Gmail accounts. The new approach fea­tures Gmail Tabs which affect whether your read­ers are like­ly to view your cam­paigns – unless you take some steps now to help edu­cate your users on what they can do to make sure they see your email cam­paigns.
Here is an out­line of what Gmail Tabs are and how you can min­i­mize the like­ly dis­rup­tion to your cam­paigns.
What are Gmail Tabs?
Tabs are a new fil­ter­ing pro­gram (rolling out this sum­mer; you may not have it yet) that breaks mes­sages into 3 cat­e­gories: Pri­ma­ry, Social and Pro­mo­tion­al.
Gmail users will first view their inbound mail in their Pri­ma­ry Tab by default.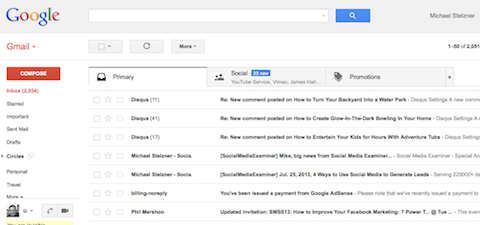 Here is the chal­lenge: your emails are like­ly going to the Pro­mo­tion­al tab. A sig­nif­i­cant per­cent­age of Gmail users won't both­er to look beyond their Pri­ma­ry tab. So recip­i­ents will need to take an addi­tion­al step to view your mes­sages in the Pro­mo­tion­al tab.
What Can You Do to Min­i­mize the Impact?
The good news is you can edu­cate your recip­i­ents on how to make sure your cam­paigns show up in your Pri­ma­ry fold­er.
Here's the key: recip­i­ents need to "star" your mes­sage which tells Google that your email is impor­tant. This star gets your emails into the Pri­ma­ry fold­er.
Social Media Exam­in­er, a ter­rif­ic web­site for all things dig­i­tal, lays out 5 steps to edu­cate your read­ers of these changes. The key is explain­ing them by using a video to visu­al­ly detail how to make your emails "pre­ferred" (with the star) which puts them in the Pri­ma­ry fold­er. You will find these steps (titled "Your 5‑step plan for deal­ing with Gmail tabs") about a third of the way down on Social Media Examiner's post.
I rec­om­mend you employ these rec­om­men­da­tions.
What are the long term impli­ca­tions of this Google move?
Email has always been an attrac­tive vehi­cle for mar­keters where they knew that their mes­sages would be deliv­ered.
We'll see how this move by Google affects email mar­ket­ing mov­ing for­ward.
We may see oth­er email deliv­er­ers like Yahoo, Com­cast, and MSN embrace this new approach- espe­cial­ly if users voice their approval of Gmail Tabs as well. Will this low­er the chances of our cam­paigns being viewed?
If Gmail's approach catch­es on among con­sumers, mar­keters will see more of this fil­ter­ing and need to adjust to the chang­ing dig­i­tal mar­ket­ing land­scape.
Stay tuned.