For any busi­ness, estab­lish­ing a strong mes­sage allows cus­tomers to form an opin­ion and deter­mine the val­ue of your ser­vices. When reflect­ing your brand through your logo, mar­ket­ing mate­ri­als, or com­pa­ny cul­ture, the mes­sage con­veyed must be con­sis­tent.
Fol­low our tips to ensure your com­pa­ny stays on-brand in all of its mar­ket­ing efforts.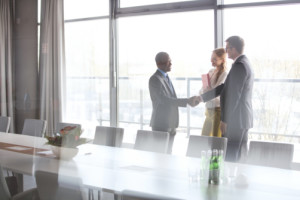 Messaging That Matters
Out­line your company's mis­sion and char­ac­ter­is­tics, before using those insights to craft a voice for your brand. Don't be incon­sis­tent! If you've iden­ti­fied your voice as "friend­ly," ensure each com­pa­ny state­ment sounds unde­ni­ably wel­com­ing. The rest of your mate­r­i­al should fol­low suit.
Cre­ate a logo and design style that com­pli­ments the friend­li­ness you put forth in your mes­sag­ing with bright col­ors and entic­ing font. Con­sis­ten­cy across the board helps cus­tomers rec­og­nize your brand over­time. Have you felt a lack of pur­pose in your mar­ket­ing mate­ri­als late­ly? It's prob­a­bly time to update your col­lat­er­al!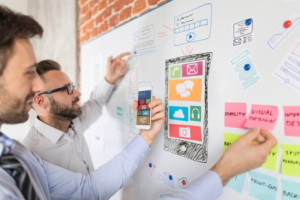 Make Your Message Known
By repeat­ing one strong mes­sage through­out your mar­ket­ing efforts, your mis­sion can cut through the clut­ter to stick with con­sumers as they make pur­chas­ing deci­sions. What you choose to com­mu­ni­cate doesn't have to be lengthy, but it should always reflect your company's core val­ues. What prod­ucts are you known for? What ser­vices do cus­tomers seek when they reach out to your com­pa­ny?
Once you iden­ti­fy this, cre­ate a straight-to-the-point brand mes­sage that can be expressed through all media chan­nels.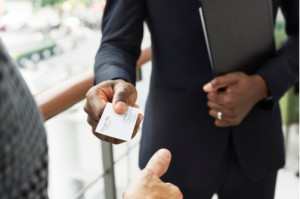 Marketing Conveys Your Brand
Once you've cre­at­ed a mes­sage and iden­ti­fied how to make that mes­sage known, try imple­ment­ing your mar­ket­ing strat­e­gy to raise aware­ness! Fresh new mail­ers, glossy pam­phlets, and eye-catch­ing busi­ness cards can cre­ate a re-vamped image your cus­tomers will love.
Take advan­tage of Print Tech's dig­i­tal col­or print­ing, design depart­ment, and mail­ing ser­vices for a look that'll place your brand into the spot­light.
Con­sis­tent, on-brand mes­sag­ing can great­ly impact the suc­cess of your com­pa­ny.
Reprint­ed from the Blog of Print Tech.