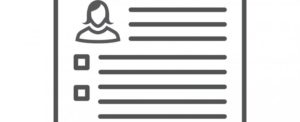 Have you ever won­dered about your cus­tomers pur­chas­ing motives? What makes them upset? What trig­gers their hap­pi­ness? How do they make deci­sions?
All of this infor­ma­tion can be dis­cov­ered by build­ing out per­sonas to serve as the foun­da­tion of your mar­ket­ing cam­paigns. Hub­Spot defines a per­sona as a rep­re­sen­ta­tion of your ide­al cus­tomer based on mar­ket research and real data about your exist­ing cus­tomers. Get clos­er to your tar­get mar­ket by using four sim­ple steps to set you up for suc­cess.
Step One: Collect Data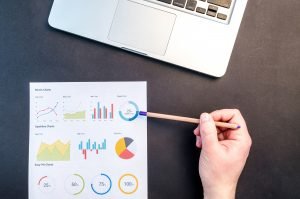 Start by gath­er­ing infor­ma­tion about your exist­ing cus­tomers, leads, and com­peti­tors. Con­duct inter­views and focus groups — but not just with con­sumers. Don't be afraid to sur­vey your sales team and cus­tomer ser­vice rep­re­sen­ta­tives as well to gain var­i­ous per­spec­tives and valu­able insight!
While inter­view­ing, ask about par­tic­u­lar points, includ­ing:
Detailed demo­graph­ics and psy­cho­graph­ics
Each customer's buy­ing jour­ney
Fac­tors that trig­ger emo­tion­al respons­es
Buy­ing chal­lenges and goals
Unfor­tu­nate­ly, con­duct­ing inter­views takes time and may be cost­ly. Look­ing to save on your bud­get? Con­struct a dig­i­tal sur­vey or ques­tion­naire for a more eco­nom­i­cal approach! You'll like­ly see a high­er response rate. Addi­tion­al­ly, you may find that sur­veys receive bet­ter answers due to the lev­el of anonymi­ty.
Step Two: Create!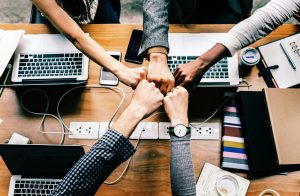 This is the fun part! Gath­er your data and meet with your team mem­bers to begin build­ing the rec­om­mend­ed 3–5 semi-fic­tion­al cus­tomers. Think of this as tak­ing pieces of a puz­zle and attempt­ing to assem­ble them — you're try­ing to find the aspects that work well togeth­er. Start with your demo­graph­ics, includ­ing:
Age
Gen­der
Loca­tion
Edu­ca­tion
Salary
Job
Chose the demo­graph­ics that repeat most fre­quent­ly in your research, and dis­trib­ute them among each "char­ac­ter." Con­tin­ue build­ing out your per­sonas with psy­cho­graph­ics, which may be dis­cov­ered by ask­ing about the fol­low­ing top­ics:
Type of lifestyle
Trig­gers for hap­pi­ness and sad­ness
Spe­cif­ic prod­uct pref­er­ences
Inter­ests, activ­i­ties, or hob­bies used to fill time
Your find­ings should help you dis­cov­er the over­all char­ac­ter­is­tics and per­son­al­i­ties of each per­sona.
Step Three: Beyond the Basics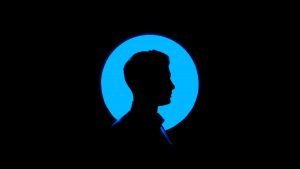 Now that you have a sol­id foun­da­tion to build from, it is time to add indus­try-spe­cif­ic infor­ma­tion. For exam­ple, a uni­ver­si­ty cre­at­ing per­sonas on poten­tial appli­cants might ask stu­dents:
What are your aca­d­e­m­ic goals?
Which social media sites do you use most fre­quent­ly?
What are you par­ents' occu­pa­tions?
Did you work sum­mer jobs?
Where are you spend­ing your free time?
This infor­ma­tion will help you become more spe­cif­ic in defin­ing your char­ac­ters by cre­at­ing a sto­ry-like ele­ment. Don't for­get to add a name and pic­ture to your per­sona that fits the new­ly estab­lished descrip­tion!
Step Four: Implement Your Personas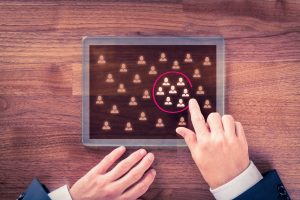 The next time you cre­ate social media con­tent, write a blog post, con­duct a key­word search, or plan an event, think to your­self: Does this mes­sage fit one of my key per­sonas? Not only will your data col­lec­tion pro­vide infor­ma­tion about your con­sumers, but these stats will also tell you a lot about how to improve your busi­ness. Take the feed­back and adapt your pur­chas­ing process to sim­pli­fy the customer's buy­ing jour­ney.