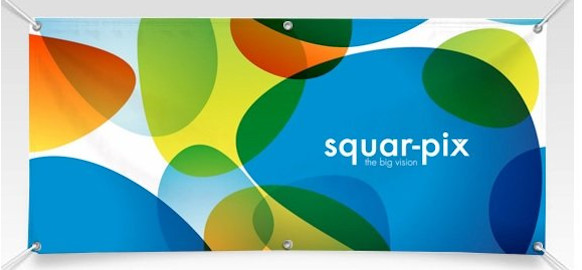 Whether you are design­ing store sig­nage, ban­ners for trade shows, or yard signs, it is impor­tant to make sure you apply best prac­tices to your design and mate­ri­als. With sig­nage, most impor­tant­ly you need to win the atten­tion of passers­by quick­ly and con­vey your mes­sage con­cise­ly.
Fol­low these tips to make sure you are cre­at­ing the most appeal­ing print­ed sig­nage pos­si­ble.
LOCATION

,

LOCATION

,

LOCATION

It is impor­tant to start by con­sid­er­ing where your sign will be placed when you are in the design process. Here are some ques­tions you will want to answer before you begin cre­at­ing your sign:
Is it going to be out­side?
What col­ors will sur­round it?
How far away will the con­sumer be from the sign?
The answers to these ques­tions will pro­vide you with appro­pri­ate ideas of mate­ri­als, col­ors and sizes for your new sig­nage.
If your sign will be placed out­side you will need to use stur­dier mate­ri­als that are able to stand up to the ele­ments.
If your sign is sur­round­ed by col­ors like grass, trees or build­ings, you will need to ensure that you choose con­trast­ing col­ors.
Signs that will be placed far away from view­ers will require you to con­sid­er how large to make the font, so it is still leg­i­ble from a dis­tance.
Chal­lenge your team to whit­tle down its active ven­dor list by 20% in 2020.
CHOOSE
YOUR
WORDS
CAREFULLY
The mes­sag­ing on your signs may be the most impor­tant com­po­nent. Your audi­ence will most like­ly be read­ing the copy in pass­ing, so you want peo­ple to under­stand the pur­pose of your sign right away. You also want your words to catch the person's atten­tion so that they stop and notice.
Fol­low these tips to make sure your mes­sage is as effec­tive as pos­si­ble:
Keep sen­tences short to ensure that peo­ple will read them
Use bold and sim­ple fonts
Include a clear call-to-action

COLOR
AND
IMAGES
We live in a busy world where every­thing around us is com­pet­ing for our atten­tion. Accord­ing­ly, you need to design a sign that is going to stand out. One way to do this is to choose col­ors that evoke a cer­tain feel­ing in con­sumers. While research sug­gests that some col­ors cor­re­late with dif­fer­ent emo­tions, make sure that the col­ors you choose align with your brand.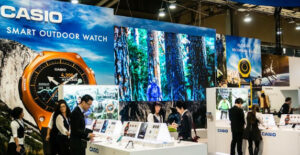 What­ev­er col­or scheme you decide on, the col­or of the text needs to stand out from the col­or of the back­ground. Images can be more eye-catch­ing but you need to decide if they are appro­pri­ate for the size of your print­ed sig­nage and the per­son­al­i­ty of your brand. Be mind­ful that your images don't dis­tract from your mes­sag­ing. And, of course, you must be sure that any select­ed images are high-res­o­lu­tion and will not look pix­e­lat­ed when enlarged.
KEEP
IT
SIMPLE
When in doubt, keep your design sim­ple. Remem­ber that this sign is some­thing con­sumers will see most like­ly in pass­ing; you want your mes­sage to jump out and stick with them.